Professional Window Cleaning for New York City Homes
Clean windows enhance the beauty of your home and allow you to enjoy breathtaking views of NYC. Discover the benefits of professional window cleaning services and the range of options available to simplify this time-consuming task.
Enhance Your Home with Professional Window Cleaning Services
In the bustling metropolis of New York City, maintaining clean windows is essential for enhancing your home's aesthetic appeal and enjoying the stunning views the city has to offer. Home window cleaning, however, can be a daunting and time-consuming task. That's where professional window cleaning services in NYC come into play. This article will explore the benefits of hiring professionals as well as provide insight into some of the services available.
Finding Home Window Cleaning Services in your area
With a quick search online, you can find a range of companies offering high-quality cleaning solutions for homeowners. From eco-friendly window cleaning to luxury home window cleaning, there is a solution tailored to your needs.
Professional Home Window Cleaning
Professional home window cleaning is an excellent choice for those who prefer a more thorough and efficient approach. Professionals have all the tools and supplies they need to clean home windows perfectly. They also use methods and techniques for cleaning windows that are more effective than the ones most people use at home.
Premium Home Window Cleaning
For those with high-end properties or intricate architectural features, premium home window cleaning is the way to go. These services cater to the unique needs of upscale homes, providing extra attention to detail and utilizing specialized window washing products. The result is a pristine finish that enhances the overall appearance of your property.
Comparing DIY and Professional Window Cleaning
While it's possible to attempt home window cleaning on your own, hiring a professional service 
saves you the trouble of investing in expensive equipment and supplies.
Professionals come equipped with everything necessary for an exceptional cleaning, from high-quality squeegees to powerful yet gentle cleaning solutions.
Traditional Window Cleaning
Traditional window cleaning methods, while sometimes effective, often fall short when compared to professional services. Washing house windows can be laborious and may result in streaks or damage to your windows. Professional window cleaners use cutting-edge tools and methods to make sure your windows are spotless.
How does the cost of home window cleaning compare to professional services?
While the initial cost of professional window cleaning services may seem higher, the long-term benefits far outweigh the expense. With expert techniques, specialized equipment, and access to high-quality supplies, professional services provide superior results that can save you time, effort, and money in the long run.
What are some pro window cleaning tips?
Some pro window cleaning tips include using a squeegee for a streak-free finish, cleaning windows on a cloudy day to prevent rapid drying, and using a microfiber cloth to remove stubborn dirt and grime.
In conclusion, investing in professional window cleaning for your New York City home is a wise choice. With a variety of professional home window cleaning options, you can find the perfect solution to suit your needs. Say goodbye to the days of streaky windows and hello to a crystal-clear view of the city.
You can find more information about home windows cleaning here.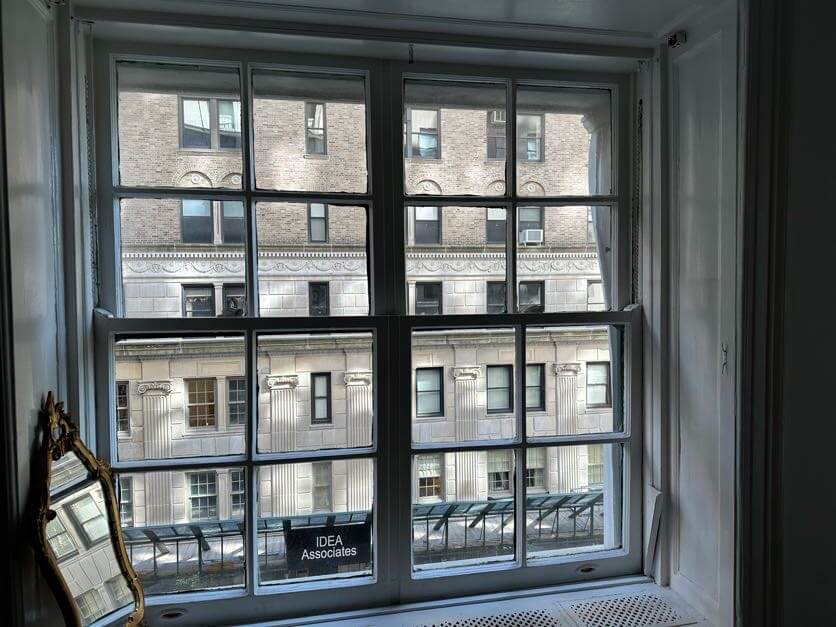 If you're in the market for a professional window cleaning service in New York, you may be wondering why you should choose Simon's Window Cleaning. In this detailed guide, we'll look at all the reasons why Simon's is the best choice for keeping your windows spotless.
At the first glance, window cleaning might seem to be a harm-free business, but the hazardous conditions many window washers face may lead to injuries and even deaths. In 2017, OSHA adopted new regulations to update the industry standards on walking-working surfaces. These regulations help prevent and reduce slips and falls in addition to other problems window washers face. OSHA specialists believe that these new updates can prevent almost 6,000 injuries per year.
While OSHA is working hard to keep the workers safe, the businesses have to be proactive in adapting to the new regulations by fulfilling some requirements.