Why Spring is the Perfect Time for Window Cleaning in New York
Spring has finally arrived as the snow melts and the flowers bloom. As a New York homeowner, you may be unsure of where to begin the annual spring cleaning ritual that comes with warmer weather. It's recommended that you include window cleaning as part of your spring cleaning ritual. Why springtime window cleaning is so crucial, and what a difference it can make in your home's curb appeal and longevity, is the topic of today's post.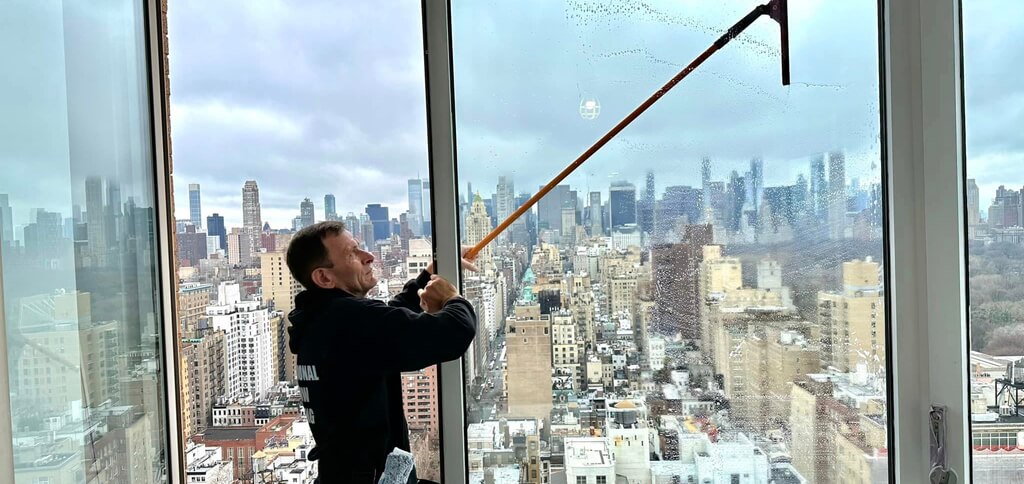 Firstly, it is essential to clean your windows in the spring, as they will have likely accumulated a great deal of dirt and grime over the winter. The accumulation of dust and dirt on the window sills, as well as the effects of severe weather like snow, sleet, and rain, can contribute to this problem. This accumulation not only makes your windows look dirty and unappealing, but it can also damage the windows if you don't take care of it right away.
Having your windows cleaned in the spring can also help your home save money on its energy bills. Reduced natural light entering the home as a result of dirty windows can increase the need for artificial lighting. In addition to increasing your monthly energy costs, this can make your home less environmentally friendly. More natural light can enter your home at a reduced cost and with less impact on the environment if you simply take the time to clean your windows.
Cleaning your windows in the spring is not only practical, but also improves the aesthetic value of your home. Both the inside and outside of your home will look much better if the windows are clean. Discolored or otherwise unclean windows can make a house look unappealing. Clean windows, however, can do more than just let in light; they can also help make the home feel more welcoming and attractive.
Now, you might assume that window cleaning is a simple job that you can do on your own. While it's true that some homeowners choose to clean their windows on their own, it's important to note that professional window cleaning services offer many benefits that you may not be able to achieve on your own. Your windows may last longer and look better if you have them cleaned by a professional who has the training, equipment, and expertise to do the job right.
Some exciting innovations have been made in the window cleaning industry in recent years, making the process even more effective and efficient. The development of purified water methods is one example of such progress. Filtered water is used for the process because it lacks contaminants. There won't be any streaking or streaking left behind, and the windows will be sparkling clean. Furthermore, many professional window cleaners now use water-fed poles that enable them to clean windows from the ground without the use of ladders or scaffolding.
Finally, if you care about the appearance of your home, cleaning the windows should be at the top of your spring cleaning checklist. Cleaning your windows in the spring can improve the look of your home and also make it more energy efficient. There is nothing stopping you from cleaning your windows on your own, but professional window cleaning services have a number of advantages and innovations that make the job much simpler and more efficient. So, as you tackle your spring cleaning to-do list, be sure to make window cleaning a priority and consider hiring a professional window cleaner to help you achieve the best possible results.